BlockWorks aims to provide a transparent and open source platform for the best blockchain content creators in order to educate, inspire, and elevate discussion about cryptocurrencies. The BlockWorks YouTube channel is an extension of this mission with quality video tutorials on topics such as cryptocurrency trading strategies and more.
The "what bitcoin did youtube" is a channel that provides videos on Bitcoin, cryptocurrencies, and the blockchain.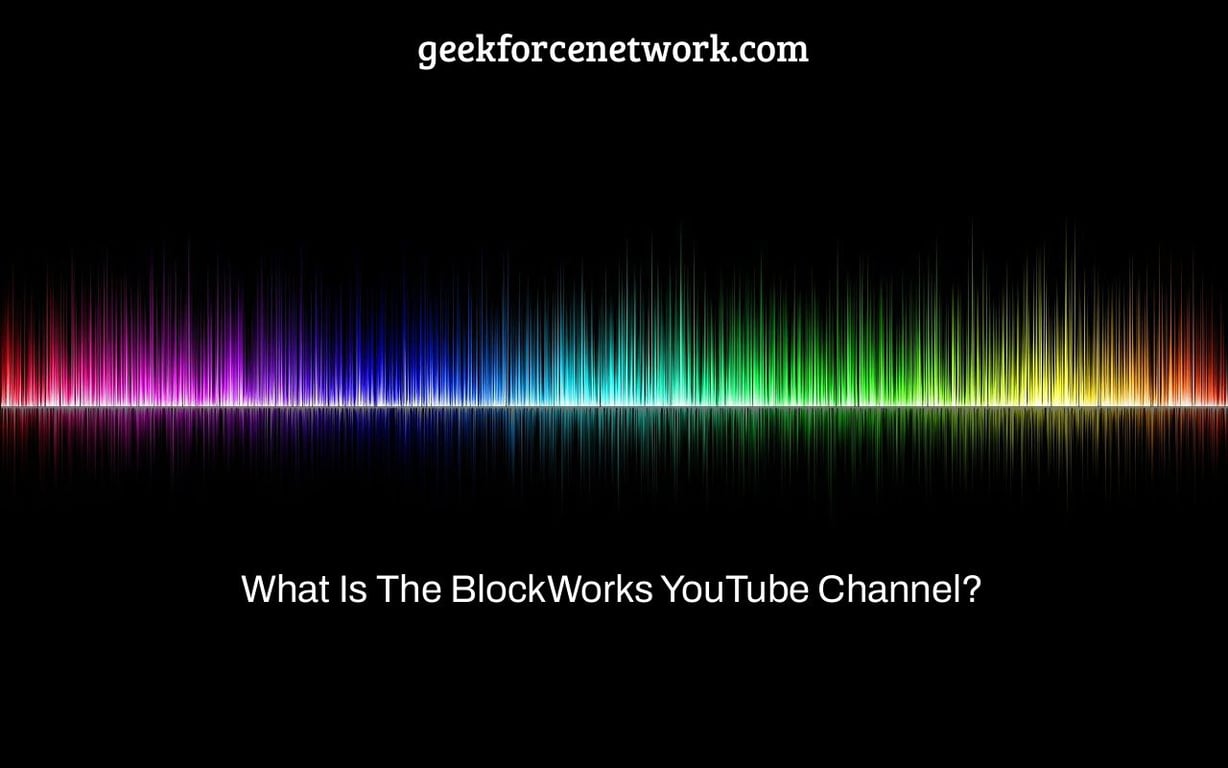 https://blockworks.co/ is the source of this image.
What Is BlockWorks and How Does It Work?
Ippolito, Michael and Yanowitz, Jason created BlockWorks in 2018. In addition, their website claims that
Blockworks is a financial media company that provides millions of investors with breaking news and premium insights regarding digital assets.
Through their events, podcasts, newsletters, and editorial material, they equip investors with the vital analyses and information they need to make better judgments regarding digital assets.
Our Digital Asset Summit, the largest conference for institutional investors interested in digital assets, our podcast network, which includes over twenty programs and has over two million monthly downloads, and our daily newsletter are among our most well-known products.
BlockWorks has been on YouTube since June 27, 2019, and has roughly 38.1K subscribers and 1,890,215 total views as of this writing.
This BlockWorks wiki will cover the company's history and net worth, as well as the bio of its creator.
Background and Bio of BlockWorks' Founders
Michael Ippolito
https://blockworks.co/about-us/ image courtesy of https://blockworks.co/about-us/
He was a co-founder of BlockWorks and attended St. Paul's School and Emory University, according to his LinkedIn profile. He worked as a Marketing Analyst at MKS Instruments from June to August 2015, according to his resume. From August 2016 through June 2018, he worked at Applied Value Group as an Analyst and Consultant. From 2017 till the present, he was a co-founder of BlockWorks.
Jason Yanowitz
https://blockworks.co/about-us/ image courtesy of https://blockworks.co/about-us/
BlockWorks was created by Jason Yanowitz and Michael Ippolito. And, according to his LinkedIn profile, he graduated from Emory University with a Bachelor of Arts in History. From May 2016 through May 2017, he worked as a Venture Capital Associate at Intuitive Venture Partners. From May 2017 until 2018, he worked with Sisense in Business Development. He was also a board member of Dynamic Communities and a co-founder of BlockWorks at the time.
What is the purpose of the BlockWorks YouTube channel?
BlockWorks' YouTube channel provided this video.
The BlockWorks YouTube Channel has videos about investment, cryptocurrencies, inflation, macroeconomics, and other related topics. They are, according to the BlockWorks Instagram profile.
Providing millions of investors with breaking news and quality insights on digital assets.
It presently has 38.1K subscribers and has had 1,890,215 total views as of this writing.
The three most popular videos on the channel right now are:
259,708 people have seen "How Sam Bankman-Fried earned $10 billion by the age of 28 | FTX."
With 140,506 views, Grant Williams reveals the end game for central bank money printing.
With 79,580 views, "The Unwinding of the Long Term Debt Cycle | Lyn Alden" is the most popular.
The following are the three videos in question:
Jason Yanowitz/Michael Ippolito Estimated Net Worth
Unfortunately, there is little specific information regarding Michael Ippolito's or Jason Yanowitz's net worth available online at this time.
On the other hand, the website SocialBlade.com estimates that their channel's monthly income ranges from $72 to $1.1K each month, or $862 to $13.8K per year.
Given their early concentration on the cryptocurrency markets, they are likely to have a sizable net worth.
Publicity And Online Presence
BlockWorks' Twitter account provided this image.
The BlockWorks may be found on social media sites such as Twitter, Instagram, and LinkedIn. You may also visit the BlockWorks website in addition to the YouTube channel.
Conclusion
Check out BlockWorks' social media networks mentioned above to stay up to date. Check out their YouTube channel and website for additional information on digital assets.
Articles Related to This:
EllioTrades Crypto: Who Are They? Wiki, Bio, And Net Worth
Kevin Svenson's Bio, Net Worth, And Crypto Wiki
Who Is The Crypto Zombie, and What Does He Do? Net Worth And Wiki
Watch This Video-
The "blockworks advisors" is a YouTube channel that was created in 2015. It has over 500,000 subscribers and more than 3 billion views. The videos on the channel are about cryptocurrency, blockchain, and other related topics.
Related Tags
wealthion youtube
blockworks email
blockworks events